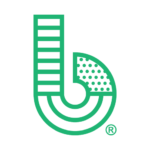 Launched in 2019 by Novetex, The Billie System provides an innovative way for brands and companies looking to revive excess inventory, unused raw materials, or textile waste.​
The Billie System is the result of a collaboration between Novetex and the Hong Kong Research Institute of Textiles and Apparel (HKRITA). While most recycling processes require high volumes of water and chemicals to make useable yarns, The Billie System combines new and existing technologies to create a waterless solution for recycling textile waste, lowering harmful effects to the environment. This mechanical recycling system does not consume water or produce chemical waste.
The patented system is almost entirely automated, thereby reducing the high labour costs associated with textile recycling. The recycled fibres will be blended with virgin materials to produce yarn for various products and garments in our Zhuhai facilities.
The Billie System has been recognised in numerous innovation awards globally. It has earned a Gold Medal in the International Exhibition of Inventions of Geneva and a Bronze prize in the 2019 Hong Kong Green Innovations Awards (HKGIA).